CORFU SAILING CLUB'S
RESTAURANT IN CORFU
OUR
LOCATION
The Corfu Sailing Club's restaurant is located inside the old fortress of Corfu town, in the center of the city. The old fortress was built by the Venetians on top of the Byzantine buildings of the medieval city.
On the north side of the old fortress, an old stone-paved street leads you to the harbor of the medieval city of Mandraki, which was the first port of Corfu. Corfu Sailing Club's Restaurant stands there, in a truly idyllic location next to the sea, combining taste and history in a unique way, in an environment that is unlikely to leave you unmoved.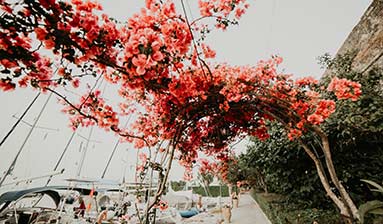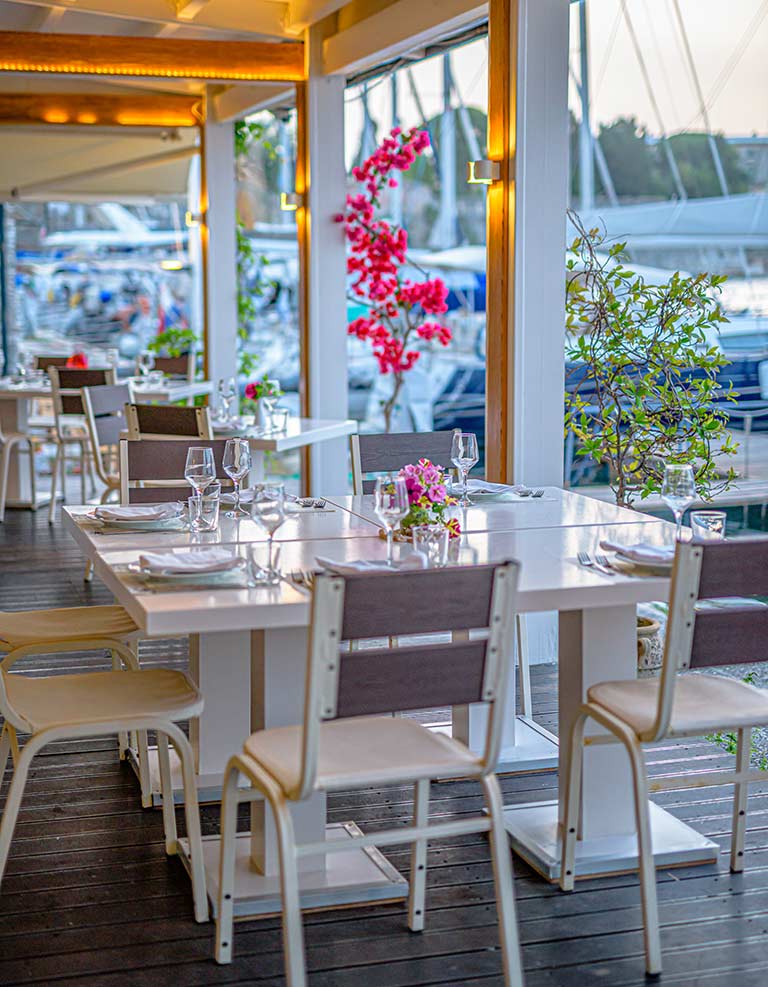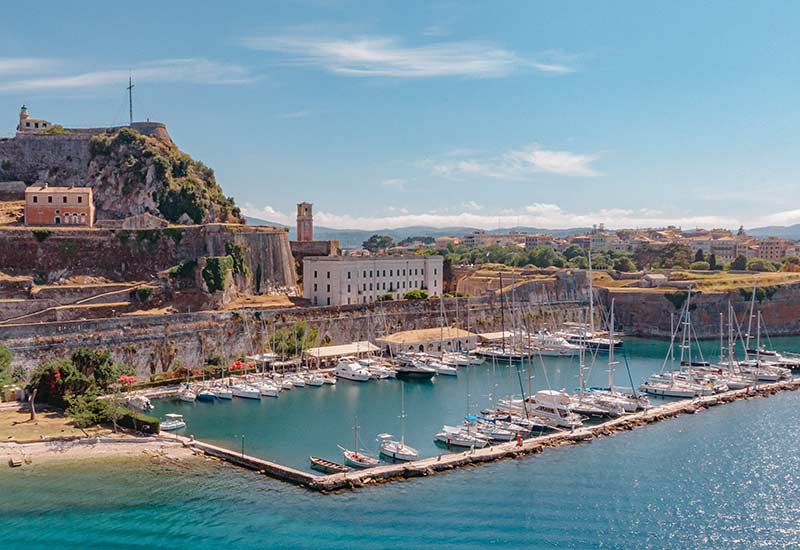 AMBIENCE

The tranquility of the sea, the historic nature of the site, and the view of the old city fit together with comfortable and friendly service.
The dining room is finely decorated in a simultaneously maritime and cosmopolitan environment. The Corfu Sailing Club's restaurant offers unique moments throughout the day.